After Hulu had announced their Hulu Plus Service everyone immediately ran for their invitation, eve though the service itself is not free like you'd expect it to be (well at least for the first 30 days?) Just like everyone else i was excited to receive an invitation to my inbox about a week after: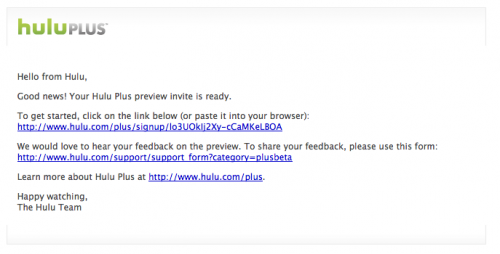 I had many plans as to where and how to use Hulu:
enjoy it on my iPhone 4
watch it on my Samsung UN55B8000 LED TV i just bought for $2400
install an app onto my PS3
It worked fine on my iPhone 4 with a decent quality over lame AT&Ts 3G network, but when i tried to make my TV work with it i was unpleasantly surprised.
It appears that even my TV model was quite new this particular series does not support Samsung Applications store, which makes installing Hulu Streamer Application impossible on it:

Sucks! But what about my PS3 slim? I heard Hulu is available for it.
Despite nice reviews posted everywhere about it, you have to become PlayStation Network member for a pesky $50 a year to make it work on your PS3. This would add up to $170 a year for a TV service with commercials in every episode, every 30 minutes. Ugh.
Given all this and the hype Hulu Plus had created it left me pissed off. Sigh... Let's hope Apple will come up with a better version of the TV-stream service on their September 1st event.
UPDATE: Hulu Plus is now free for PlayStation users! No need to have premium membership.
You might also like
Leave a comment
About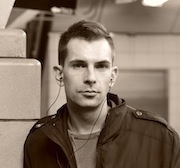 Oleksiy Deverishchev
is a New York City based freelance web developer. In this blog he shares his experience with various gadgets and web technologies.
He is available for the following gigs:
full-stack web development, consultancy and project management
Java and Grails development
telecom VOIP projects
php/MySQL development
Drupal projects
virtual private server (VPS) migration, setup and tune-up
Microsoft Access projects
photography gigs
For more information and hiring availability please send an email to alex@webandblog.com

Recent works / current clients
I am a Freelancers Union Member