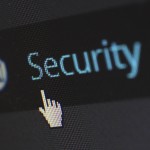 In this world of ever-changing technology, keeping safe on the internet is of paramount importance. The dangers of going online can range from sharing your personal social media profiles to sharing your payment details, and it's important that you know how to look after yourself before committing to that click. To find out how to keep safe online, read our easy five-step guide.

Keep your software up-to-date
Akin to biological viruses, one of the worst things about computer viruses is that they are always changing, and you need to make sure that you are constantly updating your antidote to overcome these changes. Ensure you are using paid-for, reputable software and do not ignore those alerts for updates – they could just save you in an emergency.
Change your password
It may sound obvious, but there's an old saying that's worth sticking to when it comes to online passwords – treat them like a toothbrush! Change them every six months and do not share them with anyone. Moreover, make sure that you do not use the same password for every online log in you have – many hackers will be wary of this and target you. Use a combination of numbers and letters and do not use anything memorable which can be attributed to you, such as your date of birth.
Be wary in public
One of the biggest but most often overlooked dangers to online security is using computers in public, for example in internet cafes or libraries. Make sure if you're accessing a site for which you have to provide your personal payment details, that you log out and close your browser window. Likewise, check your printer hand-outs – it can be a trap for those leaving personal documents in public spaces.
Use reputable retailers
It goes without saying that if you are going to enter your payment details into a website, you will want to look to a site which can verify the security of its transaction systems. This is particularly notable in sites like online casinos, in which money is transferred back and forth on a regular basis. Many hosts such as Gaming Club offer secure payment systems for games such as online pokies – the site uses a third party named Datacash, which offers its own fraud department and encrypted payments.
Ensure parental controls
With the aforementioned payment systems, it's important to make sure that young children are not getting access to your credit card details or even inappropriate material on websites. Many internet service providers come with their own in-built parental control systems to help prevent children from accessing sites which may be unsuitable for minors. Do not save your details online, and make sure your cards are always away from the home computer.
In collaboration with Ryan Atkin.