With so much hype surrounding airbnb.com I was eager to try em out and see for myself, how easy would it be to ditch hotel uber-expensivness and stay in Boston on a budget with 4 people in my party. The task was simple – coming to Boston on Saturday I needed a place for two nights. I started my search about three weeks before the planned trip dates. Hotel rooms were at least $350 a night, and we needed two of them, which would total $1500 with taxes. Adding train tickets at $49.00 each way (oh, remind me to write another post about Amtrak pricing / service too) would make this one a hell-of-a-tour in this economy with $1900 spent in just 3 days for transportation and lodging.
I also did not know, that if you cancel your reservation no matter how many days/hours prior the arrival date, greedy airbnb.com refunds you everything, except their fees.
Eventually I was able to find a place to stay, which was almost last minute. But after learning about their policy of not refunding the 10% service fee they charge on top of the rental, I doubt I will use em again. With sites like VRBO.COM and Homeaway.COM it's almost the same properties, except the nice interface and iPhone app.
Anyways, with airbnb.com searches returning apartments from $185 a night, the deal sounded great, but wait until it goes down to business – and see what came out of all this.
Out of all the results it filtered down to 27 apartments (and boats) available: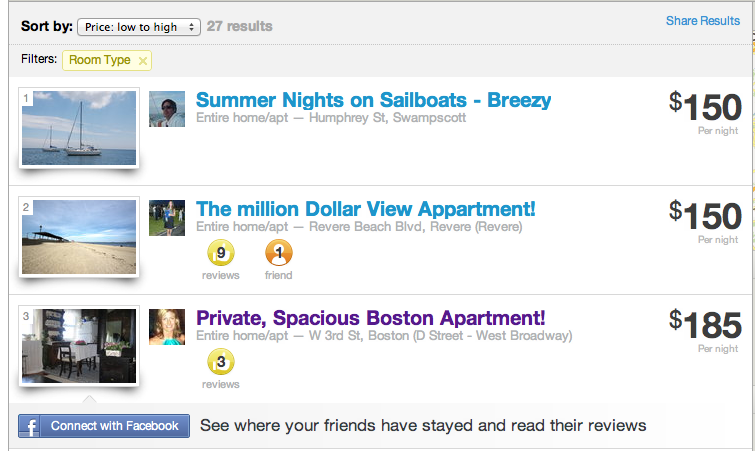 I did not want to get ourselves on the boat, so I started contacting hosts for the properties I felt interested in: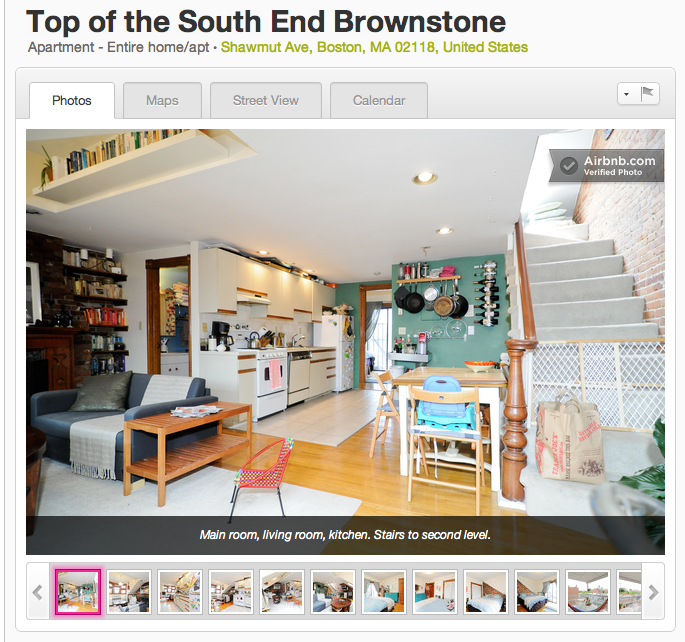 First it was a very nice decorated "Top of the South End Brownstone" and Sarah, the host was quick to say NO:

Well, the next host simply did not answer my request at all, and the property now listed as unavailable for the dates I requested: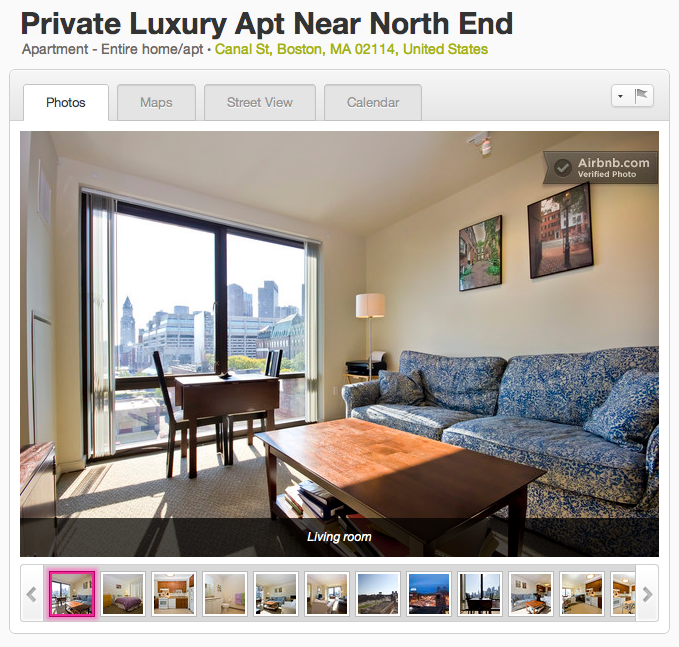 Next one was a "Beautiful loft near Harvard / MIT":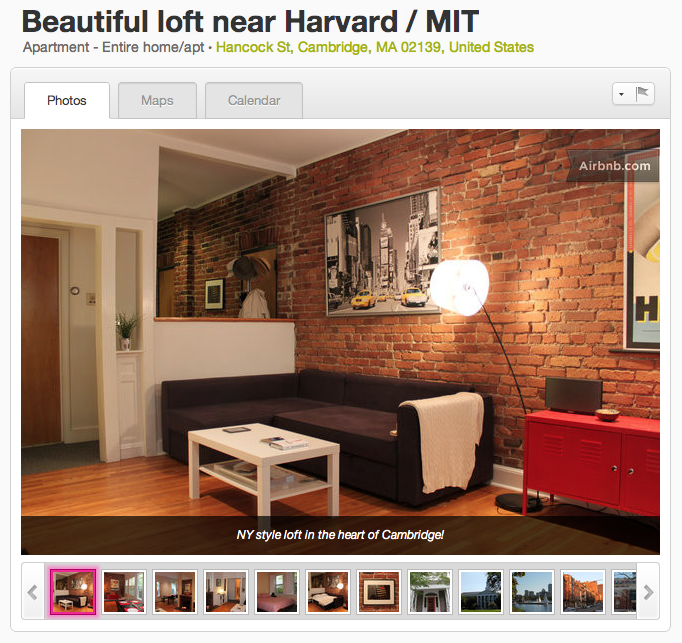 Where host Chris told me, that he had just rented it out 2 minutes ago before I submitted my request:

Katherine, with "Private, Spacious Boston Apartment!":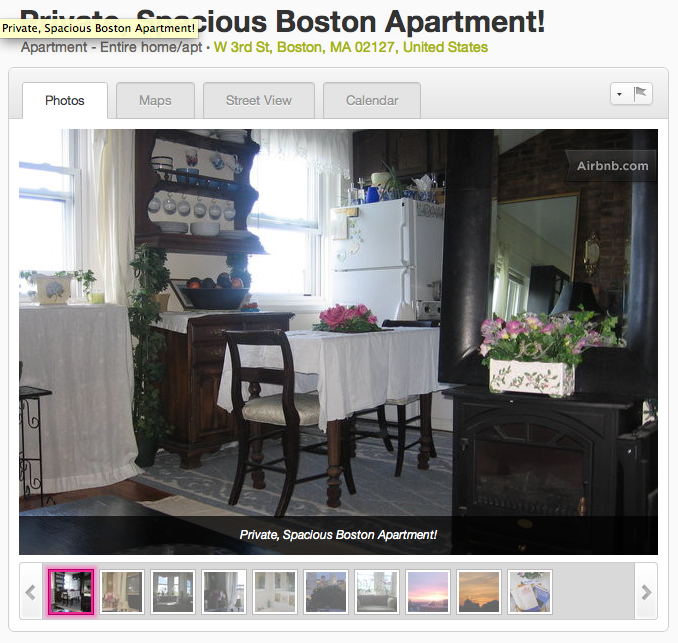 Did not want to talk to me as well:
The price had went up as I was going down the list of the available properties, but my chances did not increase: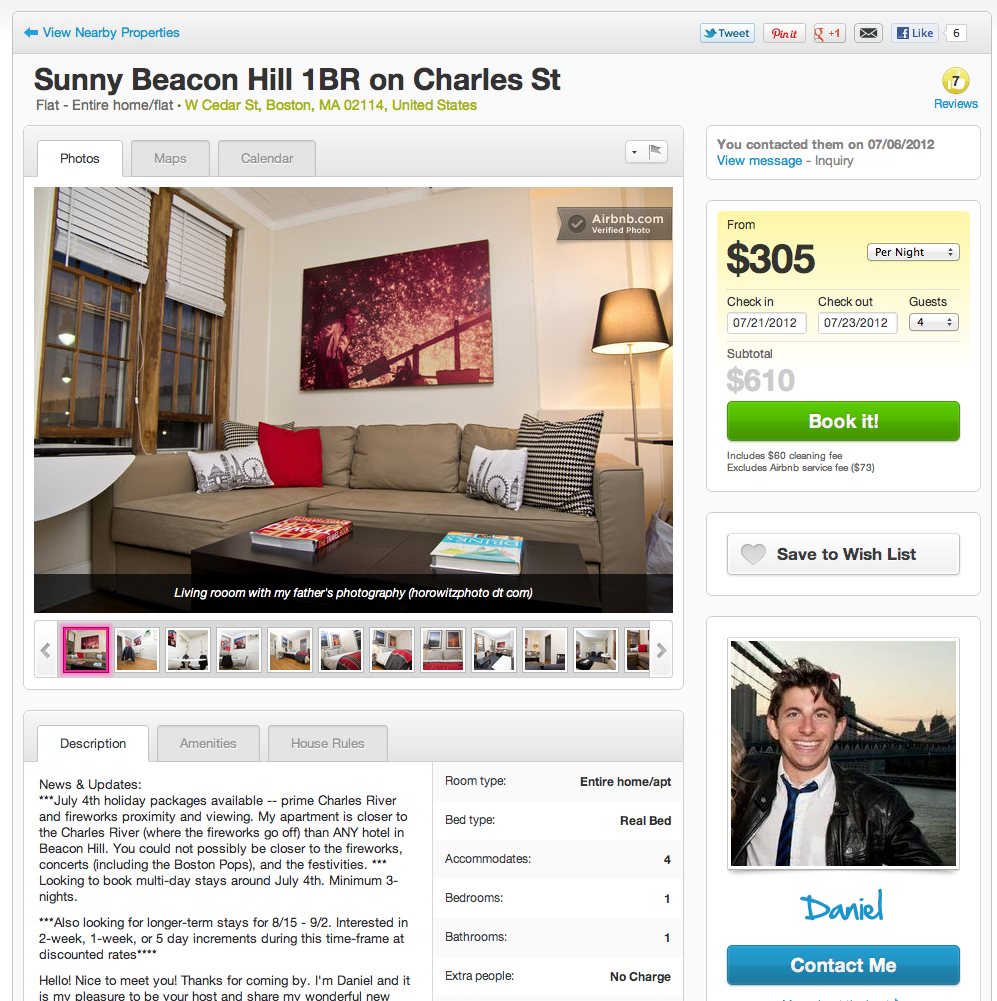 Daniel had told me that his place is also not available:

Next one is "HARVARD MIT GORGEOUS SPOTLESS LOFT!":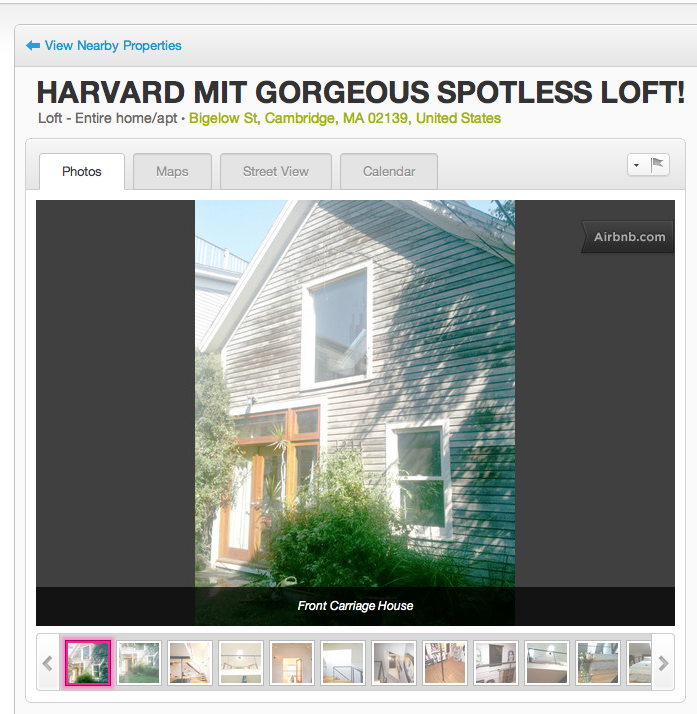 Same story with place being not available: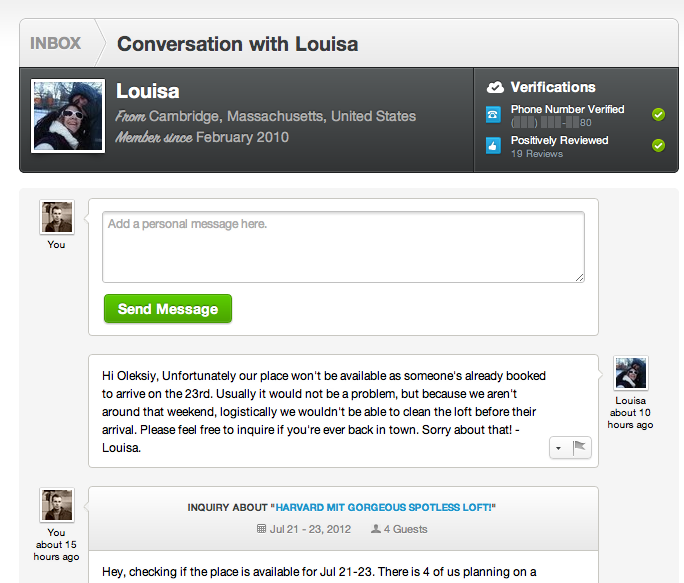 The rest of this list were boats, or houses away from the city – which, obviously had no interest for me.
While airbnb's model is great, allowing people to make extra money renting out their places, it all depends on the amount of properties available for a particular town and host's desire to communicate. While for 600K+ population of Boston 27 properties might be enough, it clearly is hard to rent one if you are locked into certain travel dates. For big cities, like New York for instance, with more than 500 properties listed on the site I am pretty sure my chances would be much much higher.

Loading ...