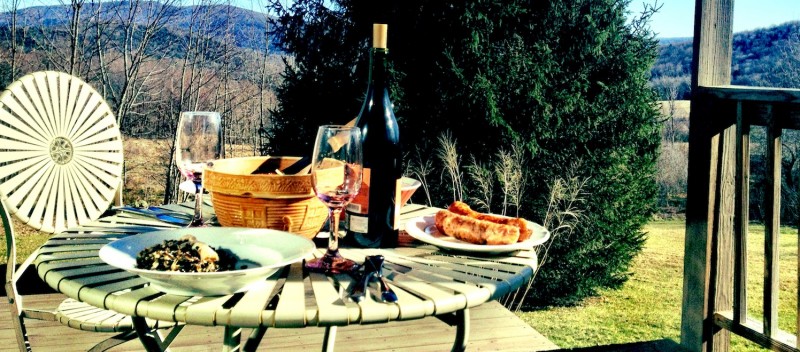 A hectic life of newyorker has its benefits and most definitely drawbacks. Our coffee-infused culture at times makes it completely unbearable to be productive at work and social with friends, balancing the rest at the same time. When days start going by too fast and I take weekends to sleep until noon, I know it's time to leave big city and go back to nature…
My love for Northern California inspired me to take a weekend gateway in the Catskills.

The air, absence of noise and people make it worth the 2.5 hour drive north up the I-87. A little town of Margaretville, NY is where I stayed in a little cozy cottage at the Sanford Farm. My friends have chosen this house to celebrate New Year 2012 and I liked it so much, that I returned here again.
Amazing views await for you on the way. Like this one of the Ashokan Reservoir: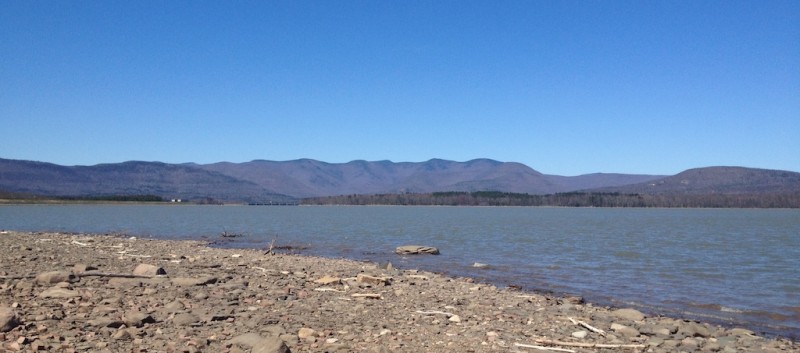 Or Catskills Mountain Railroad museum:
Another reservoir, this one is closer to the end point of my destination: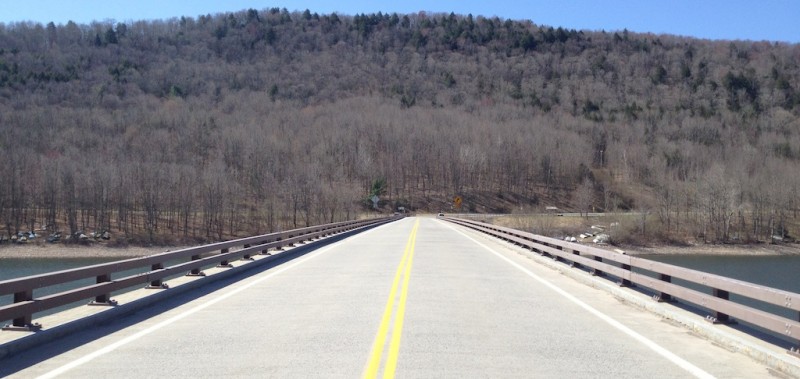 Aside from making BBQ, enjoying the mountains or simply doing nothing here are a few tips on what to do:
stop at the Bread Alone Bakery on the way to get fresh organic bread and pastries
if you like organic and wholesome, a drive to the local farm to get milk, eggs and cheese is a must. Note, that all of those operate a self-service stores and as well are cash only:

Lucky Dog Organic store – 35796 State Highway 10 (Main Street), Hamden, New York 13782
Stone & Thistle Farm – 1211 Kelso RoadEast Meredith, NY 13757. Note, that it's misplaced on Google Maps. An actual store, or rather self-service store is a half mile away on the same road.
ByeBrook Farm – 7531 County Highway 18Bloomville, NY , 13739
Feel free to share local gems you find in the Catskills – I'll be glad to add to this list.